I've heard so many good things about Brandon Sanderson and I've been wanting to read one of his books for awhile. I started out with a standalone (SO rare for the fantasy genre).
I think this was the perfect introduction. This story is set in a world where the magic system is powered by color. How cool is that? There's much more to it, but I think it's best explained in the book. The pace is a little slow at times, but I never felt so bored that I wanted to quit.
I'm not sure which of his series I want to try out. If anyone has a suggestion, throw it my way. If you're a fantasy fan or if you want to try it out, I highly suggest Warbreaker. It's not too complicated that you'll be confused and it's a fun storyline.
---
I love reading books set in Portland. When I heard of this one, I immediately put it on hold at the library.
This is about a teenage girl named Jade from the poor neighborhood of North Portland who attends a prestigious private school in downtown Portland on a scholarship. The book tackles racial and class issues. It's not a particularly deep or hard-hitting book. But it brings to light some issues that maybe you didn't consider. Even though I related a lot to Jade as an Asian and as someone who relied on some low-income programs to get a leg up, some of her story still gave me some new things to think about.
I'm not going to give away too much so if you're curious about specifics about my story and what I learned, feel free to message me.
---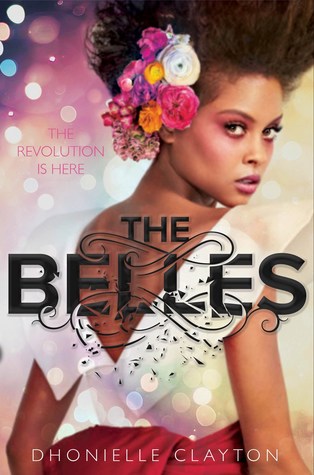 I hate reading hyped series as the books are released because I have no chill and no patience. I almost always wait and read the whole thing at once. I don't know why I tortured myself by snatching up the first of The Belles series.
But I couldn't help myself when I heard about The Belles. The idea of an ugly grayscale population and Belles with the power to bring color and beauty to the people was too intriguing to pass up. It was an interesting read, but predictable at times. I'm curious to see where the story goes so I'll read the next installation when it comes out.
---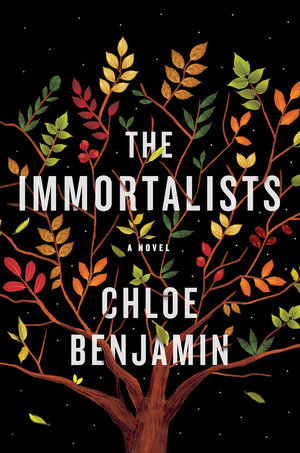 Four young siblings hear about a woman who could predict a person's death date. They go to see her and one by one speak to her alone.
The book debates the idea of fate. Does knowing their predicted death date cause the siblings to make certain choices in their lives that lead them to that date. Or will that death date come true regardless of how they live?
I had a hard time putting this book down. I found the Gold siblings so fascinating and so tragic. I highly recommend it to fans of thought-provoking books or literary fiction.
---
Wow this book made me sad and frustrated. It's a story about Alice (a manic pixie dream girl type) and an incident with Brandon (the best quarterback their small town has ever seen) told from the perspective of four of their peers.
I was surprised how much the reader learns about Alice and Brandon without ever hearing from them. It was a really cool way to tell a story. However, it did leave some holes in Alice's story since we don't see her view. The story is told through rumors and gossip. By the end, most of the truth comes out through bits and pieces.
To me, the last few chapters fell flat. After so much build up, I was expecting more than that. I also wish there was more character development of the four narrators. They came off one-dimensional. I wanted them to show a little more of themselves and show a little more complexity.
But despite my complaints, I devoured the book and I liked it. A solid 3/5 stars.