I was tired, but I wasn't sleepy so I started reading thinking I'd fall asleep part way through and finish it in the morning. I accidentally stayed up all night reading this in one sitting…lying…whatever. There was a chaotic Shakespearean quality to the story and I just had to find out how everything is sorted out in the end.
What I Loved:
» How slimy Jake (Fixie's older brother) & Ryan (the boy she's been in love with forever) are
They're so easy to hate. They're the type of guys who never really say anything, but always have something to say. They rely solely on their charm, looks, and money. They're all flash. It was fun to be able to have someone to completely hate and root against because they really had no redeemable qualities.
» Easy to read
Like I said, I read it in one go and it didn't feel like it. I looked down to see my progress and was shocked that I was over halfway and next thing I know I was at 90%.
» Sebastian
I'm not going to say too much because it's fun to be introduced to him and learn more about him as you go along. But I love the name (mostly because of Sebastian Stan) and I love what he stands for and the way he runs his company.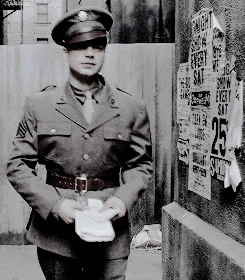 What I Wished For:
» More of Fixie fixing things
There was mostly moments of her meddling and trying not to. I wish there were more small moments throughout the book where she's fixing something. Don't get me wrong, they're there. I just wanted more.
» More of the late Mr. Farr
They talk a bit about him. Mostly that he was charming, level-headed, and put family first. But I wanted more anecdotes and fond memories of him in the store and with them as children.
» A bit of a longer ending
The ending felt rushed through and I had to reread a few sections because I was a little lost in all the flurry of the windup.
TL;DR:
Fun chick lit with some infuriating chaos. Easy to read; I read it in one sitting.